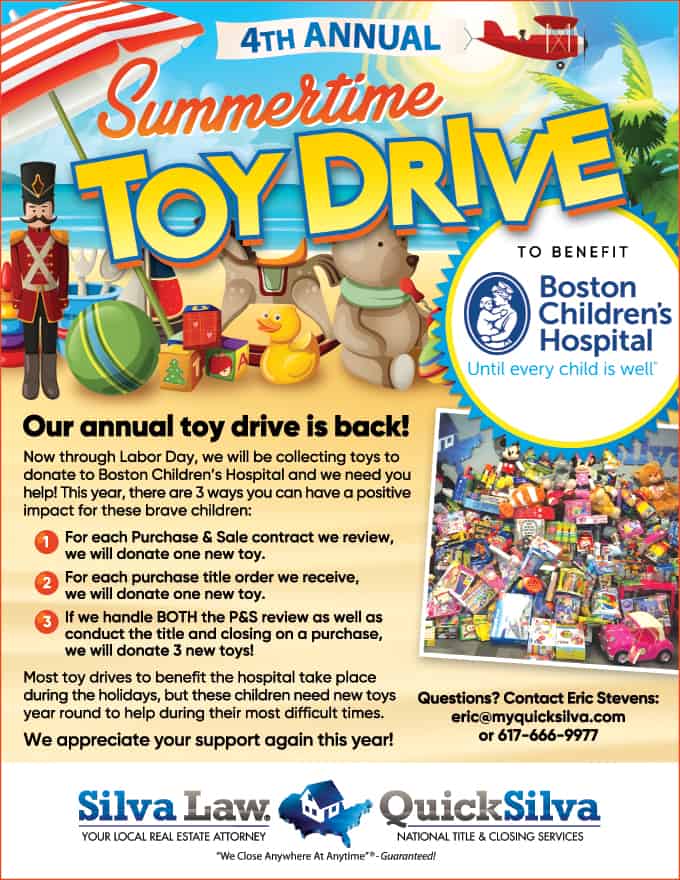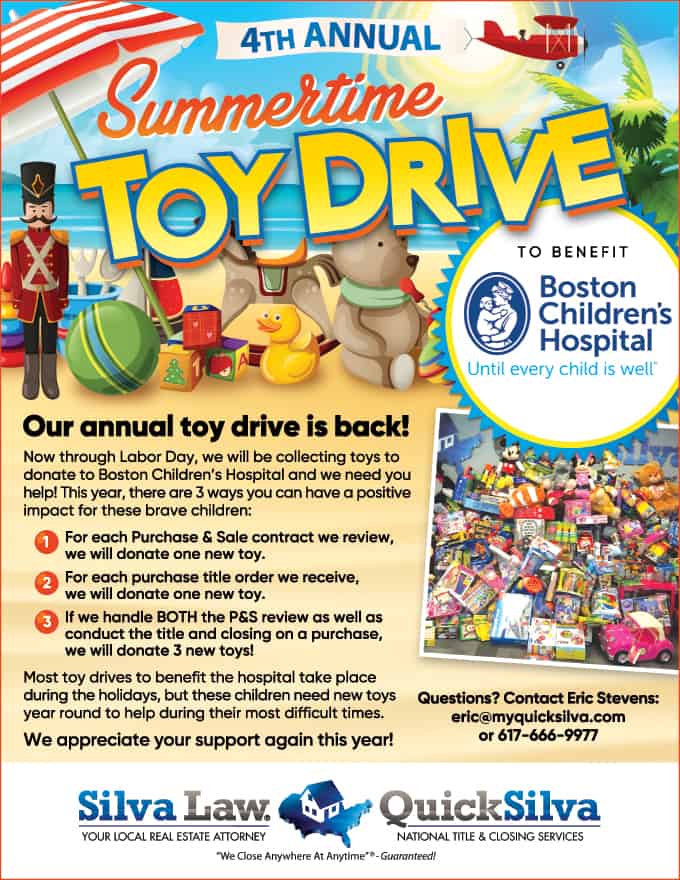 Our annual Summertime Toy Drive to benefit Boston Children's Hospital is back!
Now through Labor Day, we will be collecting toys to donate to the patients at Children's Hospital, and we need your help!
Here's how you can help:
1) For each P&S we review, we will donate 1 new toy.
2) For each purchase title order received, we will also donate a toy.
3) If we review the P&S AND receive the title order, we will donate 3 toys!
We've had the honor of donating thousands of toys over the past 3 years, and look forward to another amazing summer drive with your help again.
Thank you,
Ted & The Silva Law / QuickSilva Team