Buckle up, we're talking Title Insurance today. While I admit not the sexiest subject, it is one that comes up every single day in our business. More specifically, the question of WHY do I need title insurance. Or to really be blunt, "tell me why I should buy this...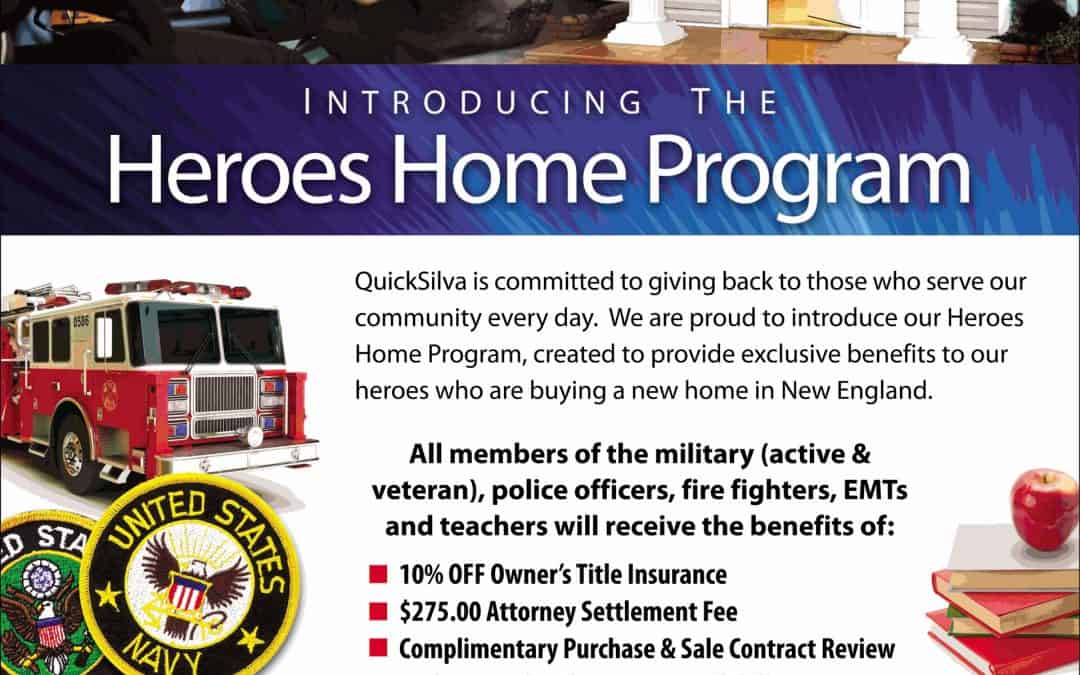 At Silva Law / QuickSilva, we are committed to giving back to those who serve our community through our Heroes Home Program. This program offers unique discounts and benefits to community heroes who are buying a home in New England.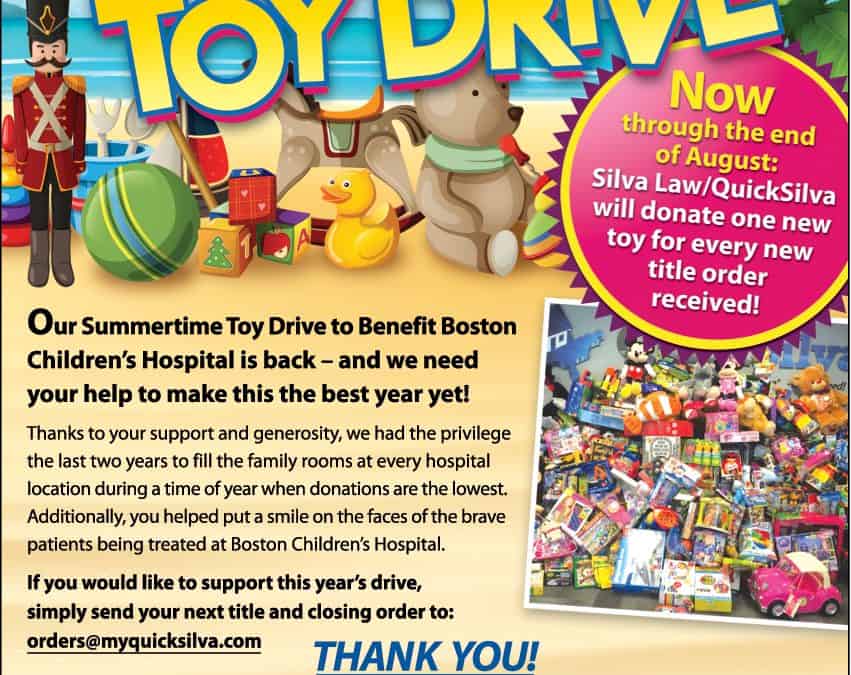 Our annual Summertime Toy Drive to benefit Boston Children's Hospital is back for the third year in a row, and we need your help to make this year the best one yet!
Waltham Office
465 Waverley Oaks Road, STE 400
Waltham, MA 02452
Sommerville Office
206 Holland Street – Davis Square
Somerville, MA 02144
Plymouth Office
345 Court Street – Unit 6
Plymouth, MA 02360
Cape Cod Office
3282 Main St.
Barnstable, MA 02630
Somerville Office
206 Holland Street – Davis Square
Somerville, MA 02144
Plymouth Office
345 Court Street – Unit 6
Plymouth, MA 02360
Cape Cod Office
3282 Main St.
Barnstable, MA 02630
OPEN HOURS
Around the Clock Availability
7 days a week/24 hours a day