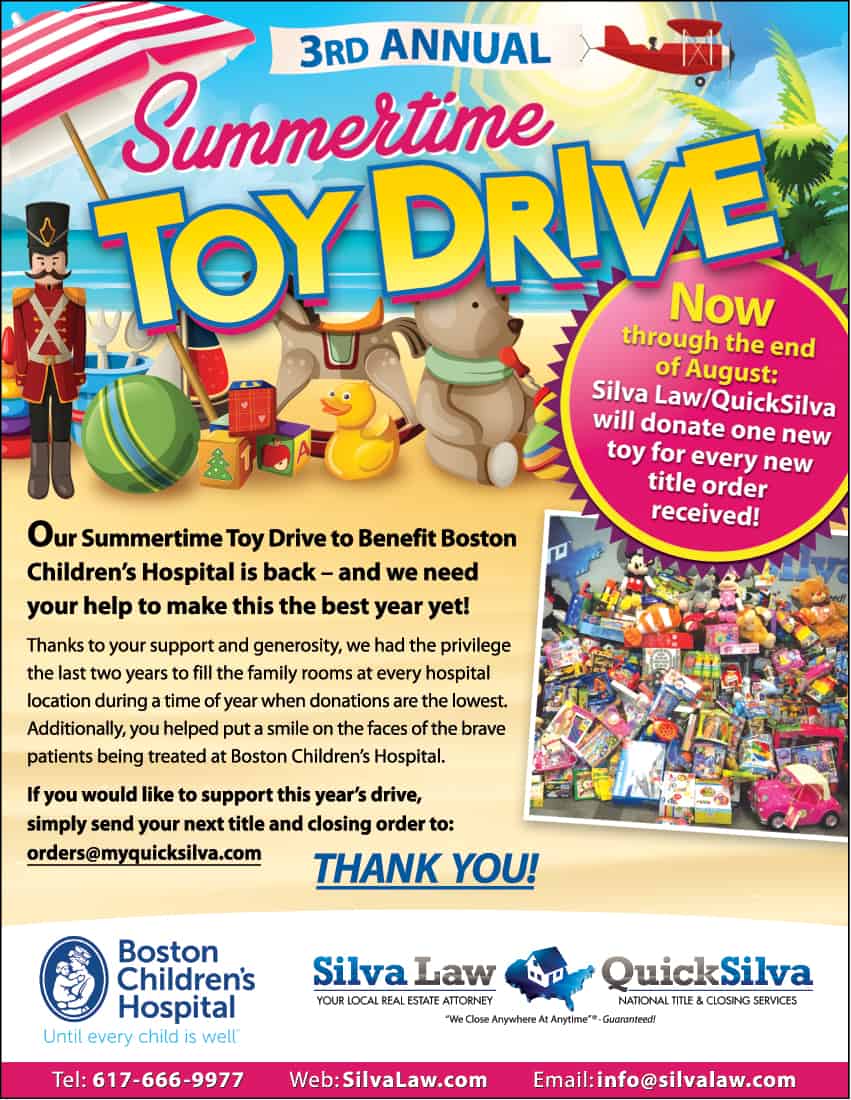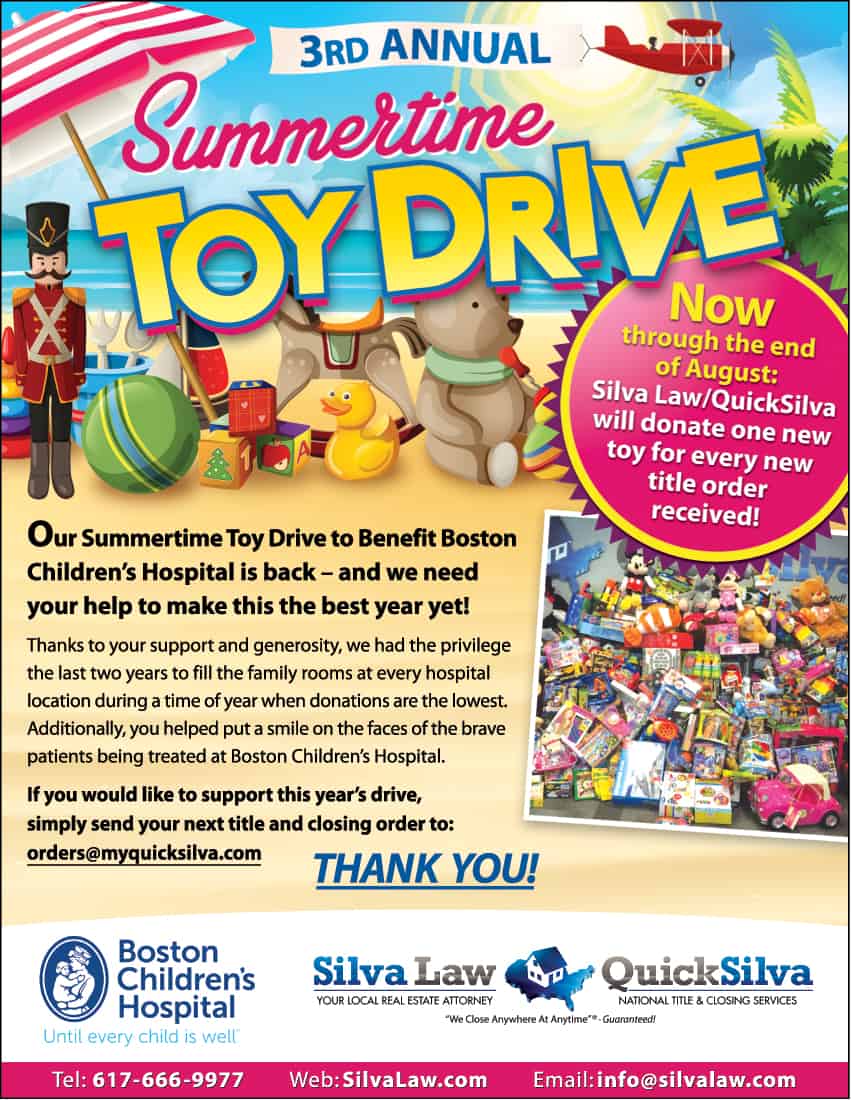 Our annual Summertime Toy Drive to benefit Boston Children's Hospital is back for the third year in a row, and we need your help to make this year the best one yet!
Now through the end of August, Silva Law / QuickSilva will donate one new toy for every title and closing order received. The past two years, your support has allowed us to fill the family rooms at each Children's Hospital location throughout Massachusetts. This generosity has helped make the stay of these brave patients a little easier.
To help, simply have your next title order sent to orders@myquicksilva.com .
Thank you!
Ted & The Silva Law / QuickSilva Team