Simplify the Condo Lending Experience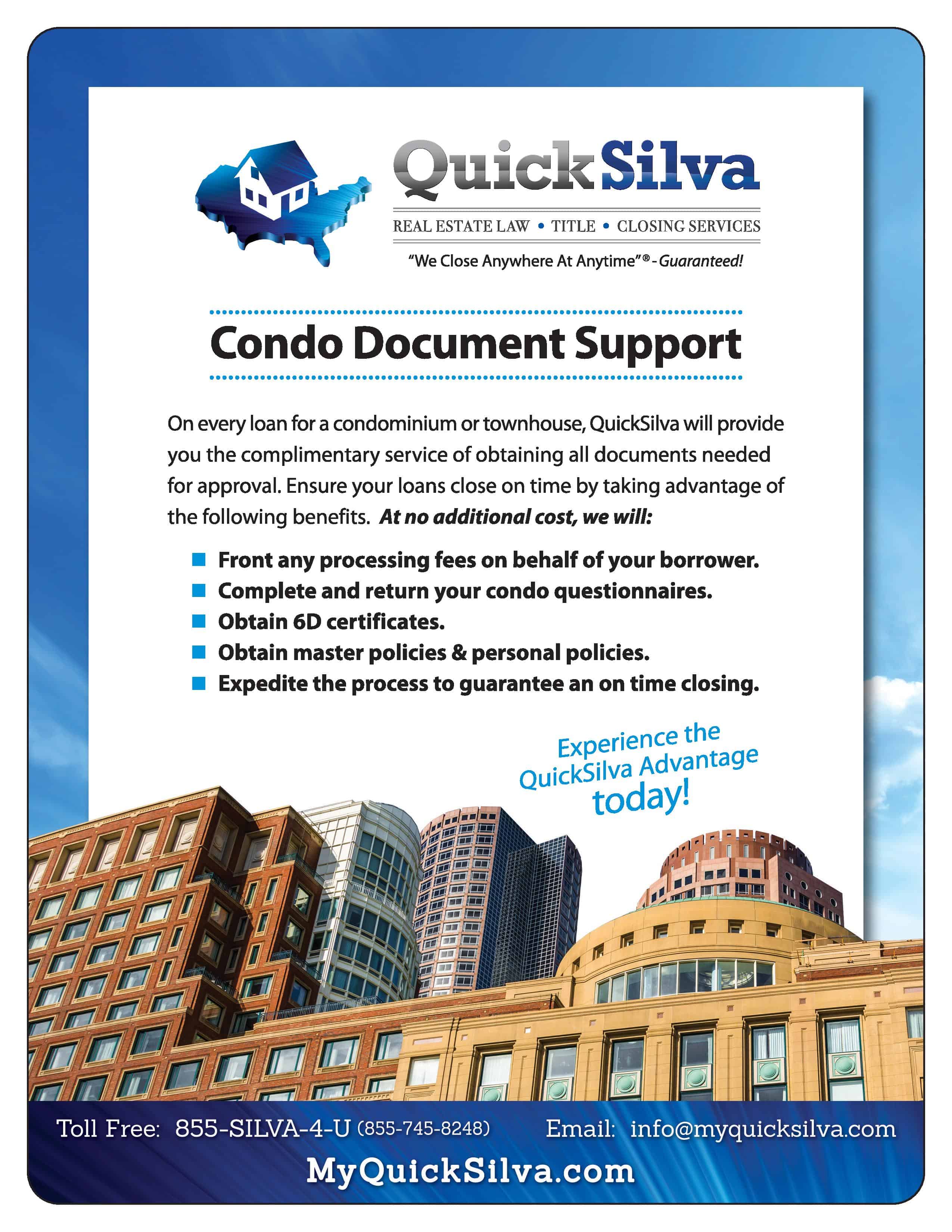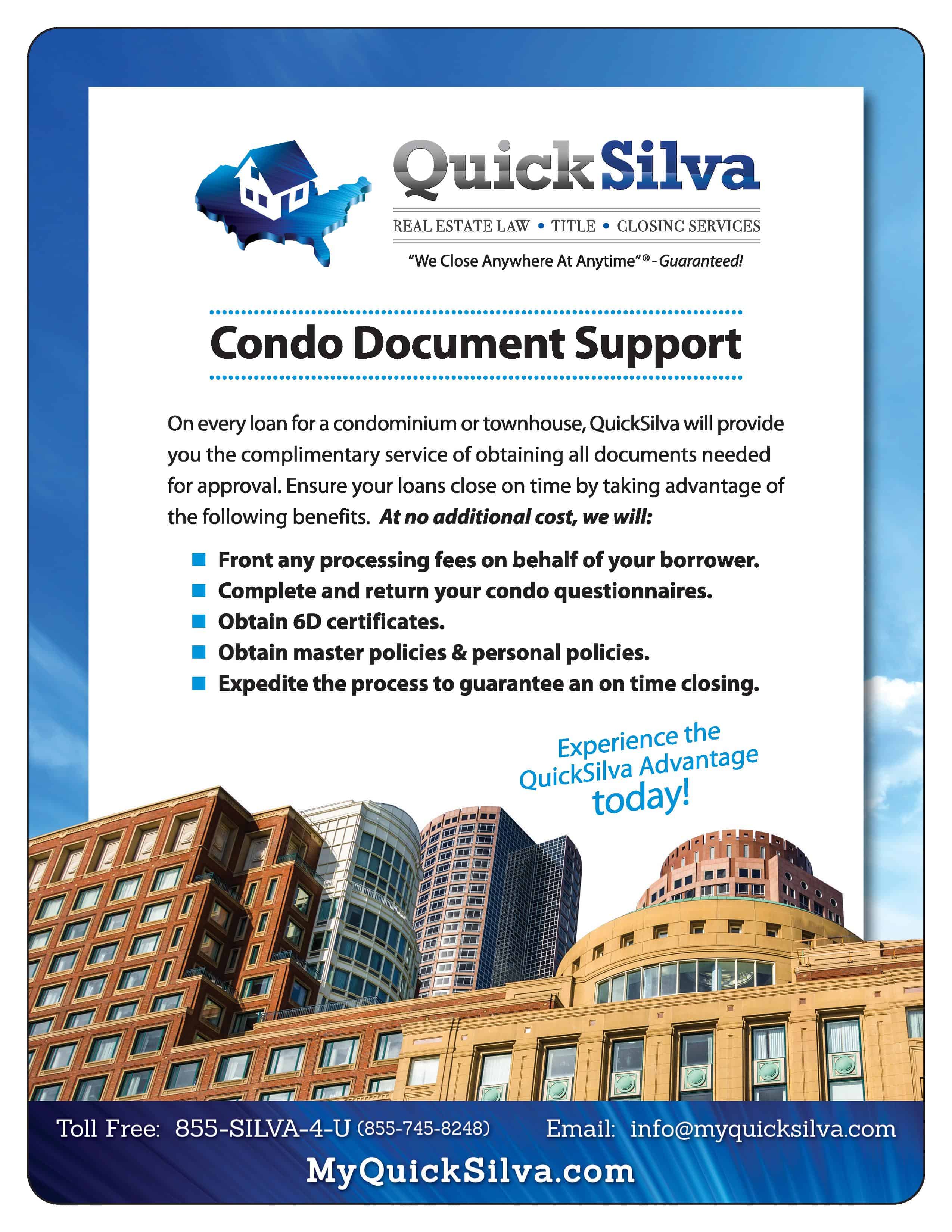 On every loan for a condominium or townhouse, QuickSilva / Silva Law will provide you the complimentary service of obtaining all documents needed for approval. Ensure your loans close on time by taking advantage of the following benefits. 
At no additional cost we will:
Front any processing fees on behalf of your borrower.
Complete and return your condo questionnaires.
Obtain 6D certificates.
Obtain master policies & personal policies.
Expedite the process to guarantee an on time closing.
Bedford Office
4 Alfred Circle
Bedford, MA 01730
Sommerville Office
206 Holland Street – Davis Square
Somerville, MA 02144
Cape Cod Office
3282 Main St.
Barnstable, MA 02630
Bedford Office
4 Alfred Circle
Bedford, MA 01730
Somerville Office
206 Holland Street – Davis Square
Somerville, MA 02144
Plymouth Office
345 Court Street – Unit 6
Plymouth, MA 02360
Cape Cod Office
3282 Main St.
Barnstable, MA 02630
OPEN HOURS
Around the Clock Availability
7 days a week/24 hours a day